Disclosure: This post may contain referral/affiliate links.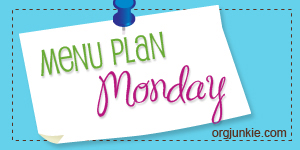 I'm so horrible at this menu planning thing.  But we are going to try to eat meals from the food we already have at home this week.
I truly need to find meals that are quick and easy that we both can eat.  I will do it, I promise.
Here's what's on the menu so far…
Monday-
Tuna sandwiches, soup
Tuesday-
Lentil loaf
Wednesday-
Salmon, veggies
Thursday-
Dinner out/order in
Friday-
Black Bean Fajitas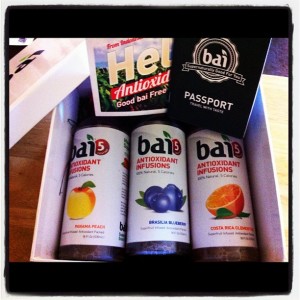 I also wanted to mention that I was sent a package of bai5, an antioxidant infused beverage made from the most super of superfruits, the cofeefruit.  They sent me a box of three full size drinks to sample and OH MY GOODNESS.  Kev and I sampled the Panama Peach, Brasilia Blueberry and Costa Rica Clementine.  These are the most awesome tasting drinks!
bai was named by Beverage World as the breakout drink of the season. So yummy!  We will be purchasing more.  I want to try the Jamaica Blueberry, Tanzania Strawberry, Congo Pear…OK I want to try all the rest of them. Who am I kidding?
Here are some stats on bai & bai5:
bai has no preservatives
No artificial ingredients
OU Kosher, Vegan, Gluten and Soy Free
Every bottle of bai contains 250% of the average daily antioxidant intake and has natural caffeine (as much as a cup of green tea)
bai5 has only 5 calories and is sweetened with organic Stevia
I'm so excited because the company has donated a package of all 7 bai5 flavors for the Better Healthy Living Challenge this month.  That will be one lucky winner!
You can find DrinkBai on Facebook and you can purchase their products at Amazon.