Disclosure: This post may contain referral/affiliate links.
So happy to be on the right track again. It feels good! Today we are heading to Roatan, Honduras to spend a week snorkeling, walking the beach, swimming, kayaking and relaxing. I really need a vacation and although it's calling for rain most of the time we are there, we don't really care. We can still do all the fun things we enjoy in the rain!
This past week didn't go as I had envisioned. Someone stole my credit card info and it's been a really stressful week. The positive side is that it didn't happen while we were on vacation out of the country.
Moving on, this month I have a few goals:
Get fit (walking, at home workouts, etc.)
Use a fitness tracker for stats
Eat as healthy as possible (focus on portion control)
I have been walking a lot lately. Sometimes twice a day even. When we get back from vacation, my goal is to keep that up plus get in the home gym a bit more. I want to get back on the spin bike and do some home workouts like Walk Away the Pounds.
One of our granddaughter's that lives with us has made healthy protein balls quite a few times over the last month and they are so tasty. I would like her to try a variety of them. Any suggestions?
I can't believe fall is here. We had some really tasty split pea soup twice this week and it was SO good. Rikaine (who currently lives with us) made it in the Instant Pot (we have two of those bad boys in the house) and that soup was the bomb .com lol I can't wait for more yummy soups this fall and winter!
Here's the split pea soup. Looks delish doesn't it?
On our way to Roatan to swim with the fishies. See you on the flip side.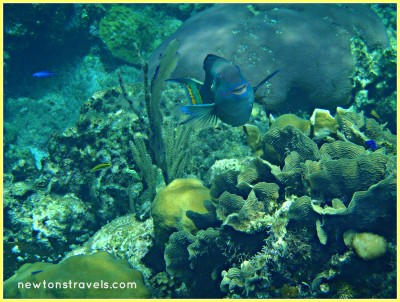 What are your September goals?