Disclosure: This post may contain referral/affiliate links.

Ready for a fresh new month? We are having a 30 day walking challenge the whole month of April. We started April 1st on my 45th birthday! It was the perfect day to start a new challenge.
We'll keep the walking challenge simple. Walk daily for 30 days. Here are some walking suggestions:
There are referral links within this post which help support the challenge.
Walking Videos (like Walk Away the Pounds, one of my favorites and I just bought this walking workout DVD)
Treadmill
Walk the beach
Walk in a pool
Walk at the airport
Walk in a mall
Go hiking
Walk in your neighborhood
Whatever walking you can get in counts. Come join us to stay accountable publicly on my Losing It and Loving It Facebook page.




If you prefer to keep things more private, I have a monthly fitness challenge Facebook group. I'm just starting to grow it but we would love to have you there.
Here are some tips to get through the 30 day walking challenge.
Wear Good Shoes
I love and recommend Ryka shoes for women, their cross trainers and walking shoes. I'm currently wearing Fila Memory Cool walking shoes and New Balance training shoes. It's important to have quality walking/fitness shoes.




Stay Hydrated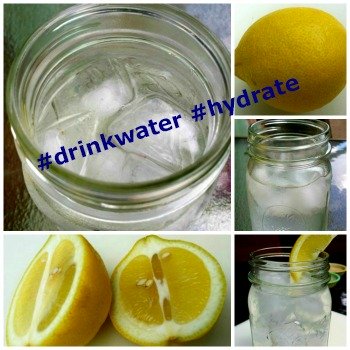 It's important to stay hydrated when working out. I like to carry a water bottle with me where ever I go. Here are some ways on how to stay hyrdrated. I love a nice cold water with ice and lemon after a workout too!
Find a Way to Keep Track of Your Workouts
I will be keeping track of my fitness in my personal planner (see above) and I have been looking on Pinterest for a calendar that I can also keep track of my walks and any other workouts I might do. I want to keep track of time, miles, etc. Here are some I found:
Use a Fitness Tracker
Keep tabs on your heart rate with a fitness tracker. I personally use the Polar A360 most of the time. I use the Polar Loop when we are snorkeling though and love that one too. I'm an ambassador for Polar so I get to try out their goodies a lot. Right now you can get free shipping on orders over $100 if you buy direct through Polar. Cool deal!
Buy Polar A360 on Polar's site
Find a Walking Buddy or Accountability Partners
Having people that support you whether locally or online is so awesome. If you have a walking partner that's cool but if you don't, check in daily with us online (see links below). It helps to keep each other motivated when you know there are people counting on you to check in. Do you have a local walking buddy?
Join us on my Facebook page: https://www.facebook.com/losingitandlovingit/
Join us in my private Facebook group: https://www.facebook.com/groups/losingitandlovingit/
Hopefully this 30 day walking challenge sounds like fun to you. I know it's pretty basic but for me personally I am just starting to get back into the gym and workouts and I have learned not to pick goals that are too far out of reach. If April goes well, I'm already thinking about Move it May. ha ha Hope you'll join us!
Oh and for those who have asked, I do not follow any specific diet plan.
Are you up for the 30 day walking challenge?