Disclosure: This post may contain referral/affiliate links.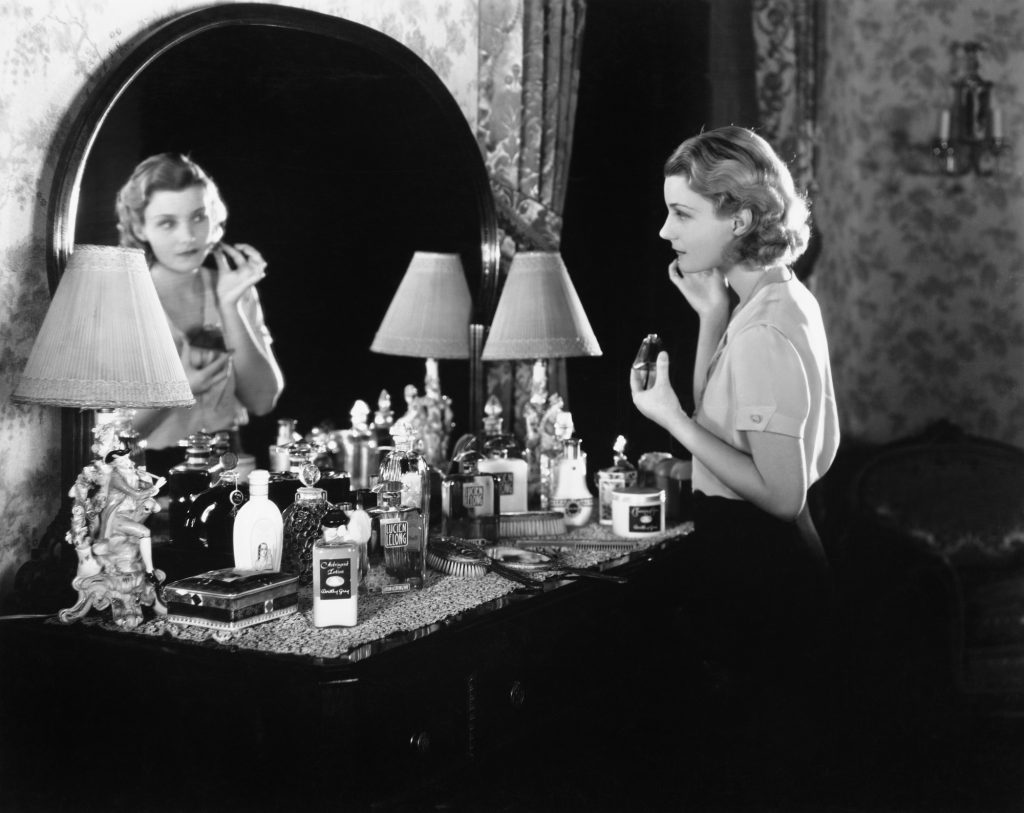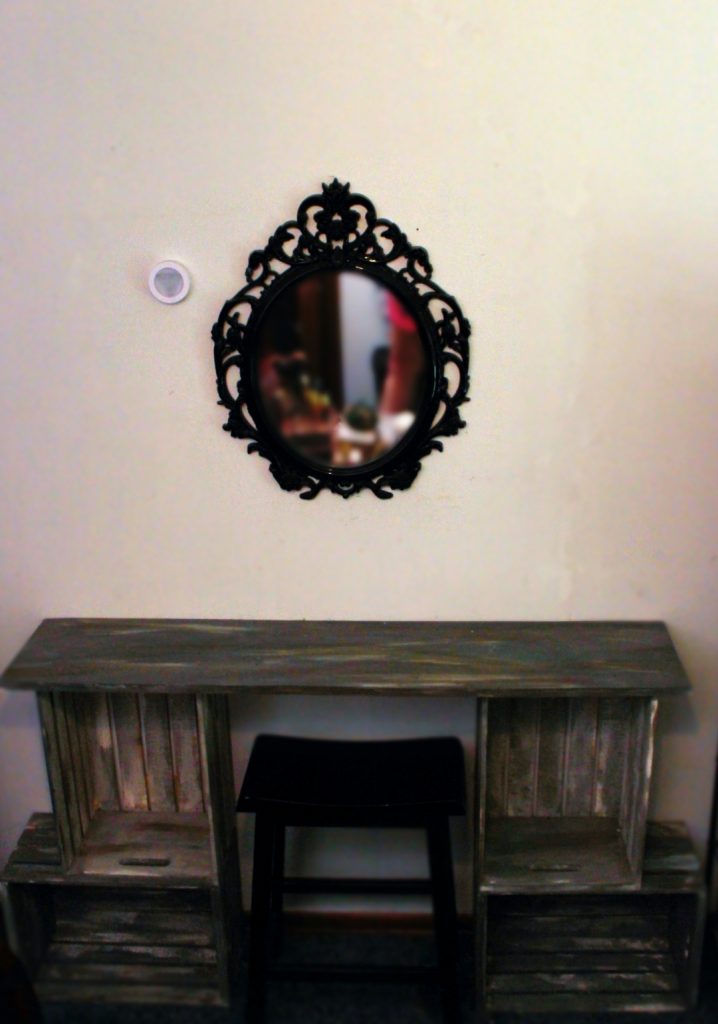 Add these in order to complete your makeup organization:
Perfume
Lotions
Jewelry
Face creams
Makeup wipes
Qtips
Hair supplies (such as brushes, hair spray, gel, etc.)
Fingernail polish
10 On Point Vanity and Makeup Organization Ideas
1. All in one makeup or desk organizers
I love these! Usually, you can find them with little drawers and open areas to drop brushes and pencils. These make getting ready super easy. Everything has a place. You slip an item out of its slot without digging around for it, then just put it right back in place. I hate digging through things. Here are the ones I have and adore: Farmhouse organizer, and Rose gold makeup organizer.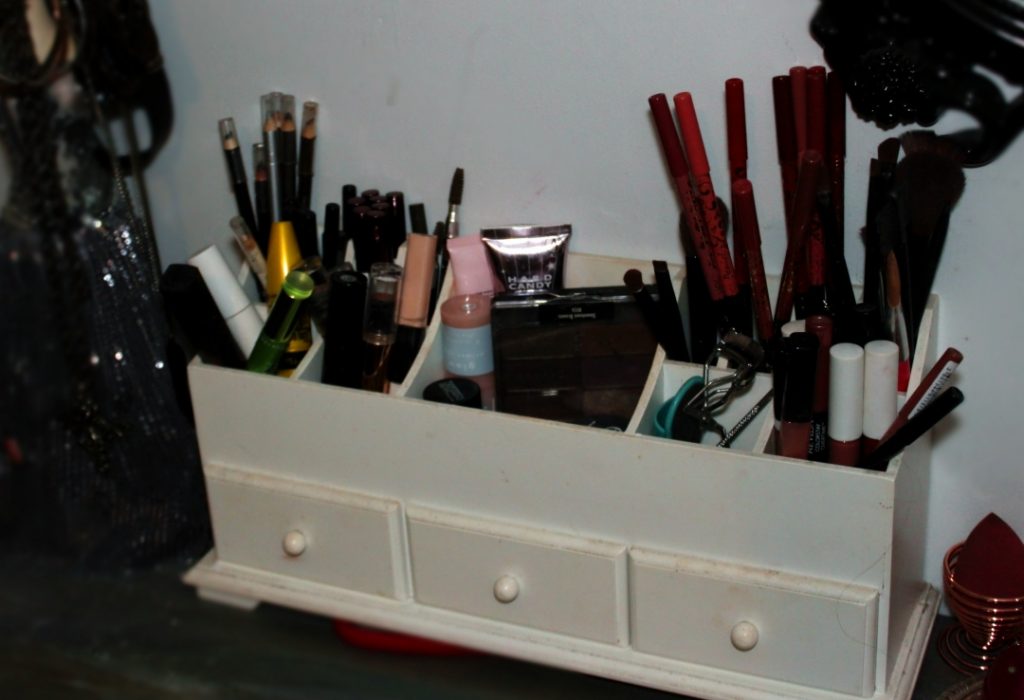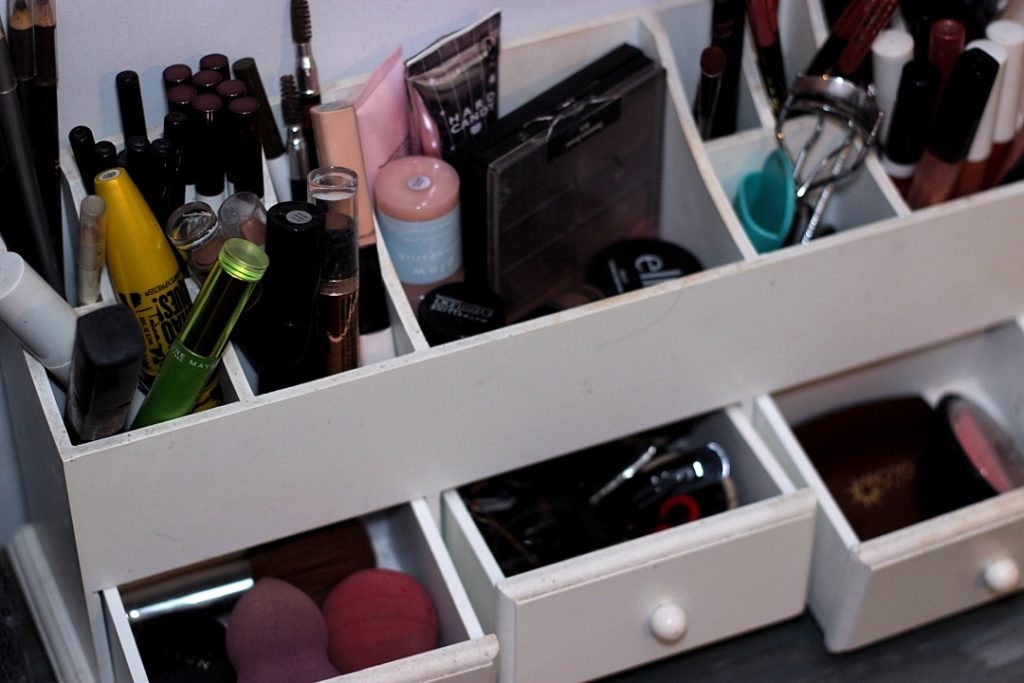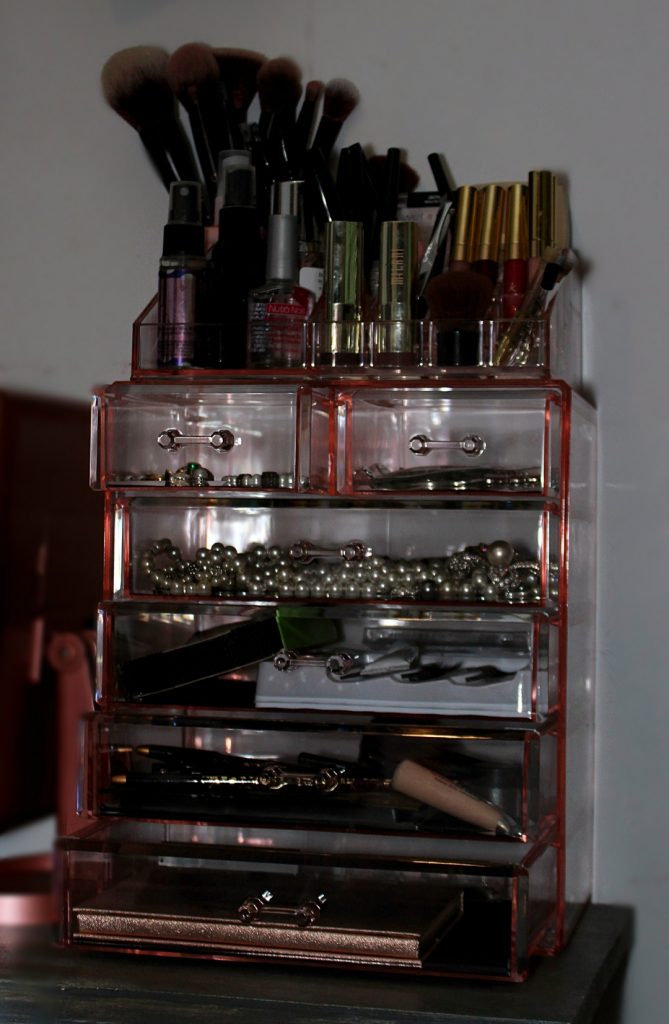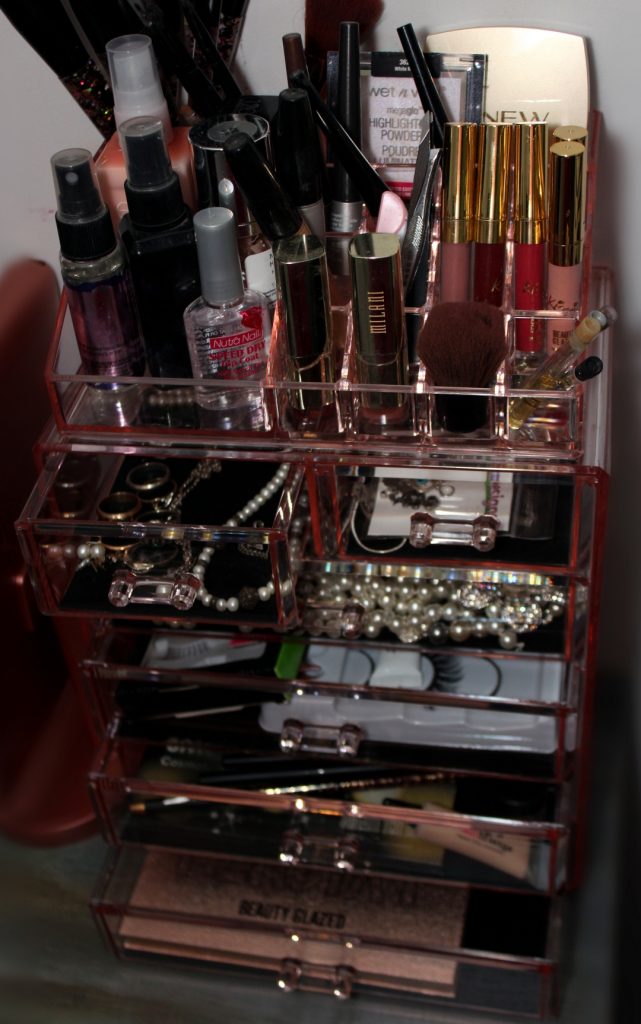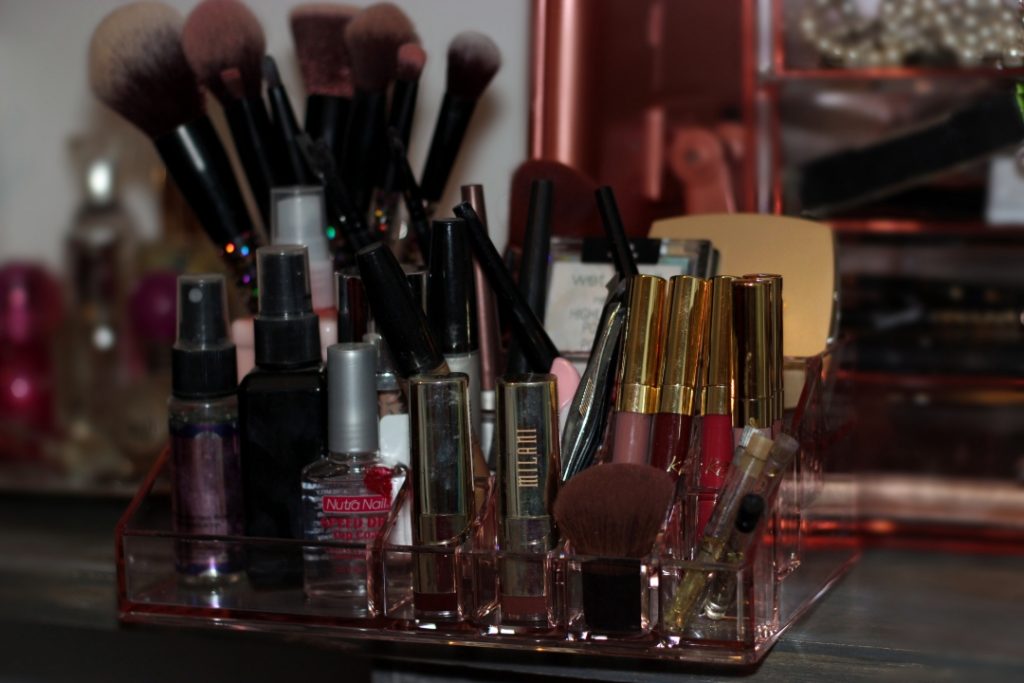 2. Jars and Cans
If your budget is tight, skip the organizers. It cost absolutely nothing to save a couple of spaghetti type jars and vegetable cans. You can beautify them in many different ways and put all of your eye and lip liners and brushes in them. Use chalk paint, spray paint, lace, twine, or mod podge to decorate them. You can even attach them to your walls for hanging organization by using a strip of wood and hose clamps. Check out this post for DIY ideas to make them cute, and if you can't ever get the label residue off of the spaghetti jar, hit this one to find out how.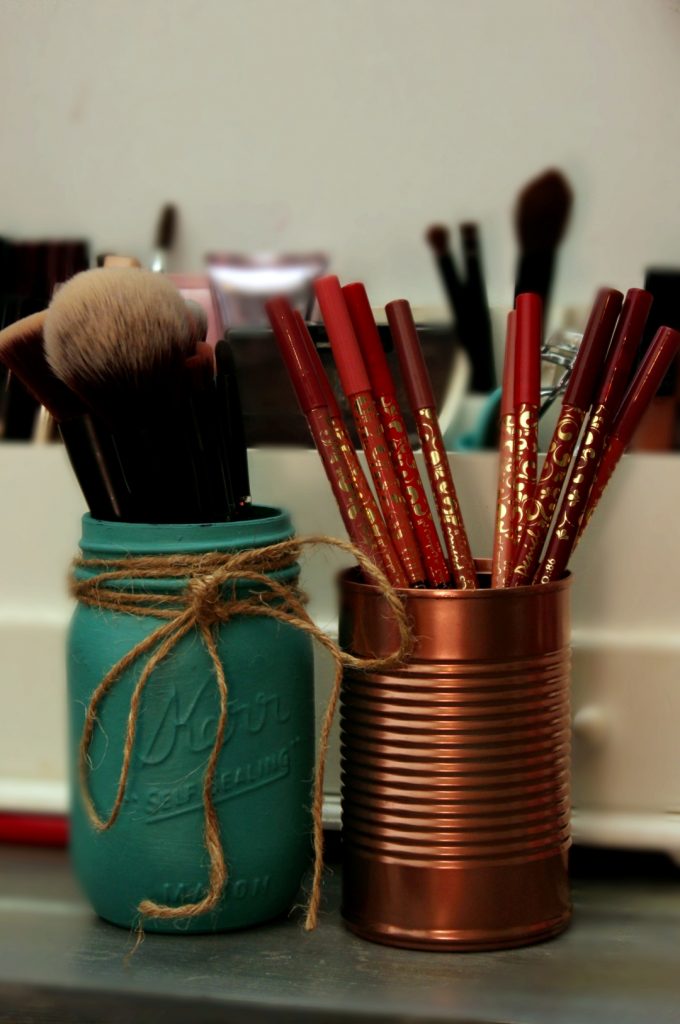 3. Makeup bags and Pencil Cases
Small makeup bags are especially magnificent to throw a few things in and pack it in your purse or luggage. Pencil cases function the same way; only they are usually hard plastic, which protects more than a soft bag, and they open wider, which means less digging. (You all should know how I feel about digging for things by now. lol)
If you're planning to travel any time soon, you might find this post on how to pack carryon toiletries including makeup and more helpful.
4. Caboodles and Caddys
When we first got makeup, it was all about the caboodle. Caboodles are still around, and they still have their uses. I have one which I use to store extra makeup, cheap unused makeup that I got in Christmas sets, or makeup that I am willing to share with guests.
For hygiene purposes, I'm not a fan of sharing makeup. So if I have a friend over getting ready for a girls' night out, but she forgot something, she gets to go to the caboodle to see if I have it for her. Caddys are also highly useful for so many things. I currently use one for craft and office supplies, but using one for makeup would be a breeze.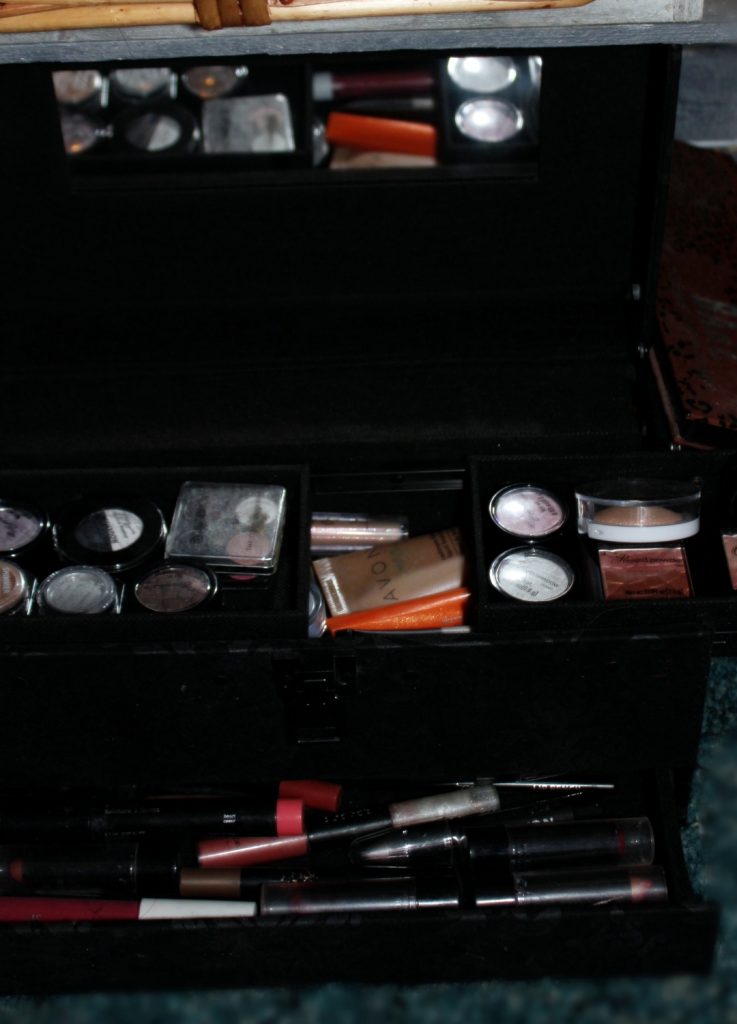 5. Jewelry Tree Organizers
I love a good jewelry tree. Accessibilities is the name of the game. It is quick and easy to grab a necklace that you have hanging. Also, some of them add just the right touch of glam and sparkle to make the girl in me gleeful.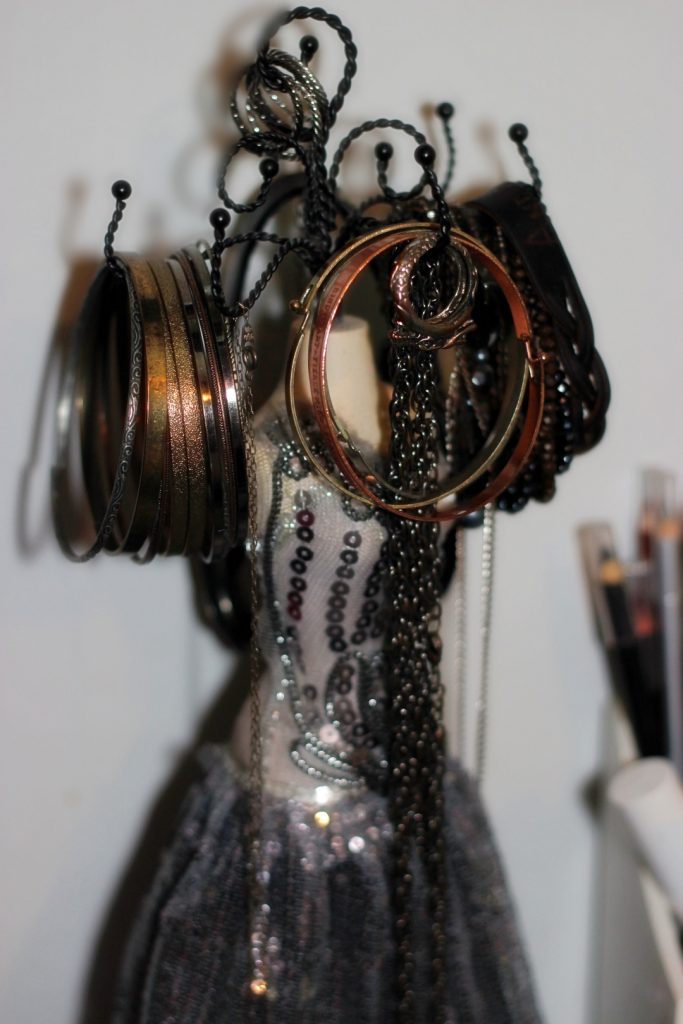 6. Pretty Boxes
If it is in your budget, decorative boxes are great for storage while being aesthetically pleasing, unlike caboodles, which have a hard time of making your space look nice. Solid and sleek boxes come in different shapes, sizes, and finishes. My favorites are the ones that have magnetic closures. I slip a plastic jewelry organizer inside mine so that I don't have to see the ugly see-through plastic.

If you don't want to spend the money on a box, you can always DIY a shoebox or a small package that you got when you ordered something from Amazon. Use mod podge and cute card stock to decoupage something on it, paint it out, or glue fabric around it.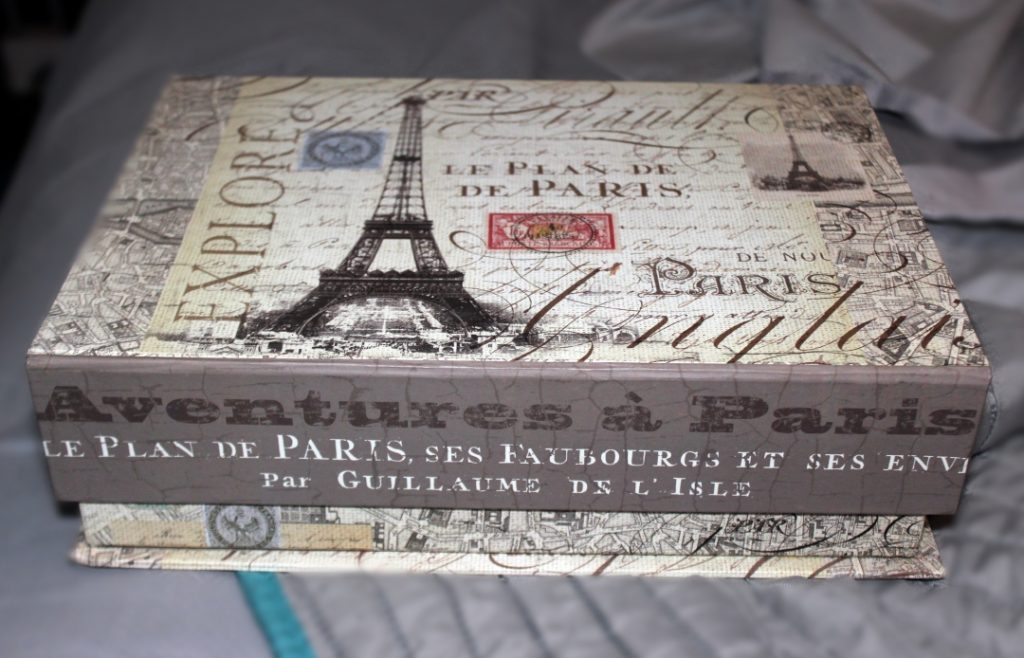 7. Small Plastic Drawers
Small plastic drawers are available at any big box store or online relatively cheap. You can decorate them with spray paint, vinyl labels, stickers, or whatever your imagination can come up with to add some visual appeal to them. They are perfect for storing medication or makeup. Hair products, jewelry, perfumes, hair bands, craft supplies, and anything else smaller sized can fit in these containers that come in many different sizes. Small or medium ones are best for makeup.
8. Cubes and Crates
Cube towers are racks or shelves that fit fabric cubes in them. These are great for storing all your toiletries and even makeup. I put my hair supplies, shaving supplies, extra fash washes, shampoos, body washes, hairbrushes, and wrinkle creams in them.

Crates, either wooden, metal, or plastic, are also great for storing larger cosmetic items such as eyeshadow palettes. They can also be used to make shelves that you can put any of your beauty products on.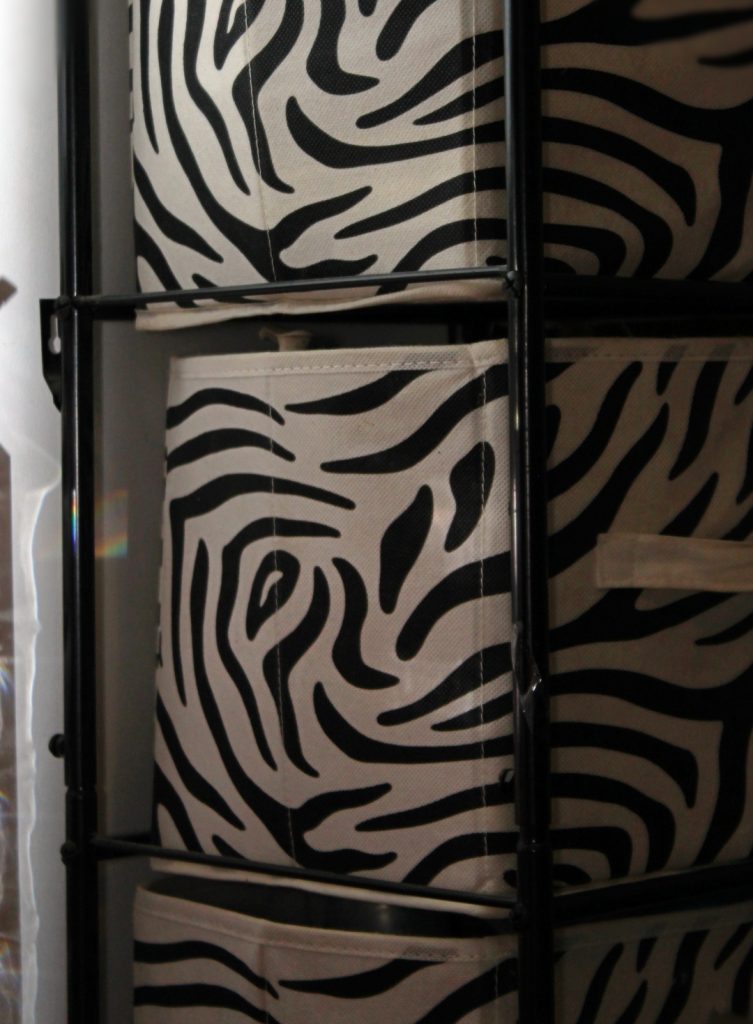 9. Platters and Trays
A great way to get your perfumes in order while adding a touch of glam is with a silver tray. I got mine for a buck at the dollar tree. So, they don't have to be expensive. It will add a touch of reflection while giving you a more flat but contained surface to place things. If you prefer the shabby chic or farmhouse look, a wooden tray will work the same way. I often put my earrings or other small objects on my platter when I take them off.
10. Storage hangs or Curtain rods
Have you seen the mesh shoe storage that hangs on the back of a door? These things are great for storing shoes, or hats and scarves, or cleaning supplies, or beauty products, and hey, why not makeup too. They have smaller storage hangs for small objects like jewelry, which would be a fantastic way to store makeup if you do not have much surface room for organization.

Curtain or craft rods can be hung on your wall also. With clothespins and binder rings, you can create your own storage for hats, headbands, scarfs, jewelry, or other accessories.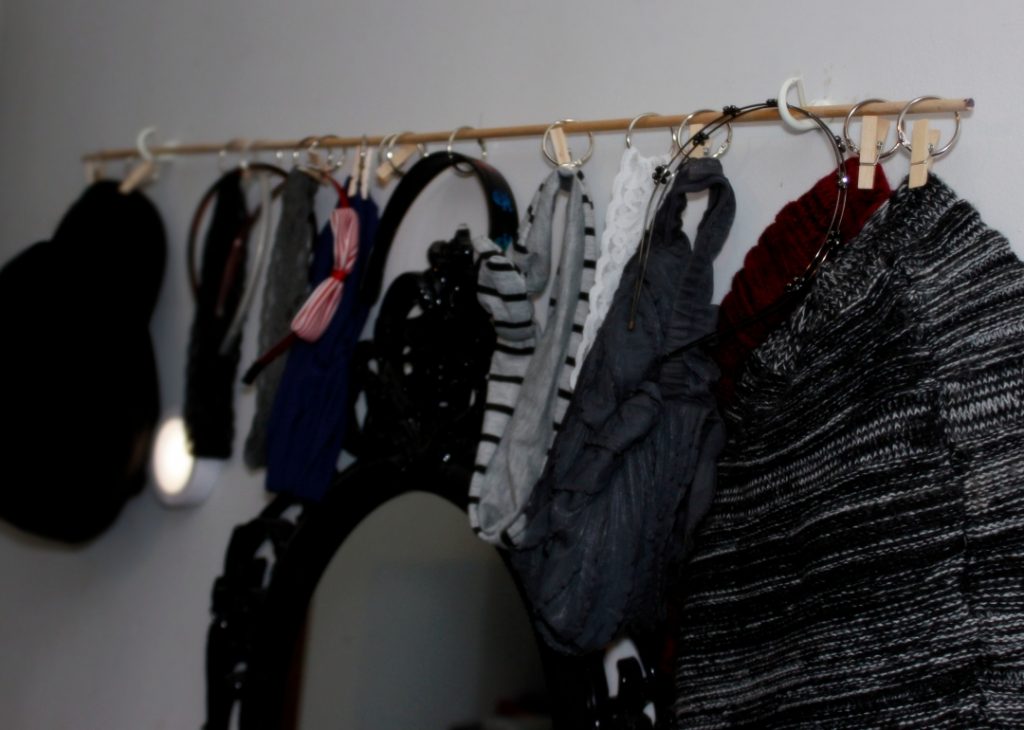 Conquer Makeup Organization with Grouping
Whatever you choose to use to organize your makeup, the most in-order way to fill it is by groupings. Group similar things together.
Here are some on-point makeup groupings that will help your organization.
Group by Color.
Put all of your reds together, put all of your nudes together, and so on.
Group by Brand.
Perhaps you want your every day Elf or Avon products put in their specific spot while your expensive Sephora and Ulta purchases in another.
Group by Purpose.
Put all of your brushes together, all of your eyeliners, all of your lipsticks, etc. You can break it down even further if you have a substantial amount of makeup options. For example, plumping matt lipsticks would be one group, and glossy lipsticks would be another.
Final Notes On These Makeup Organization Ideas
Getting your makeup organization on point and in order helps save you time and money while pleasing your aesthetic mind and creating faster, more convenient access. Cut time off of your getting-ready routine by having your makeup and toiletries in their specific place. The cosmetic chaos does not have to rule you. Grab some of these storage options and conquer the mayhem.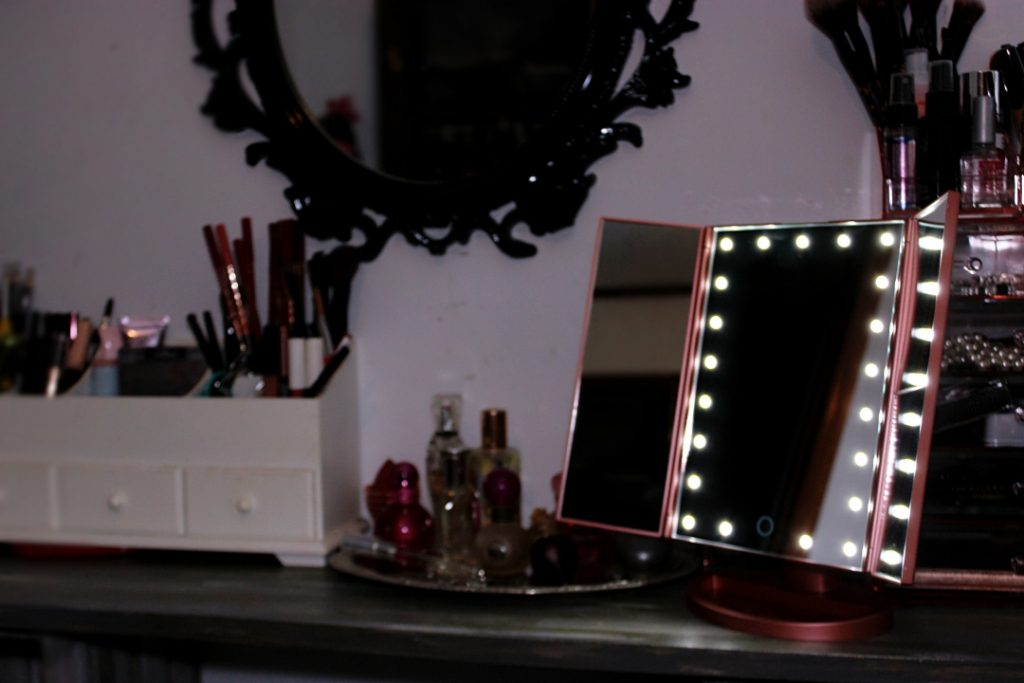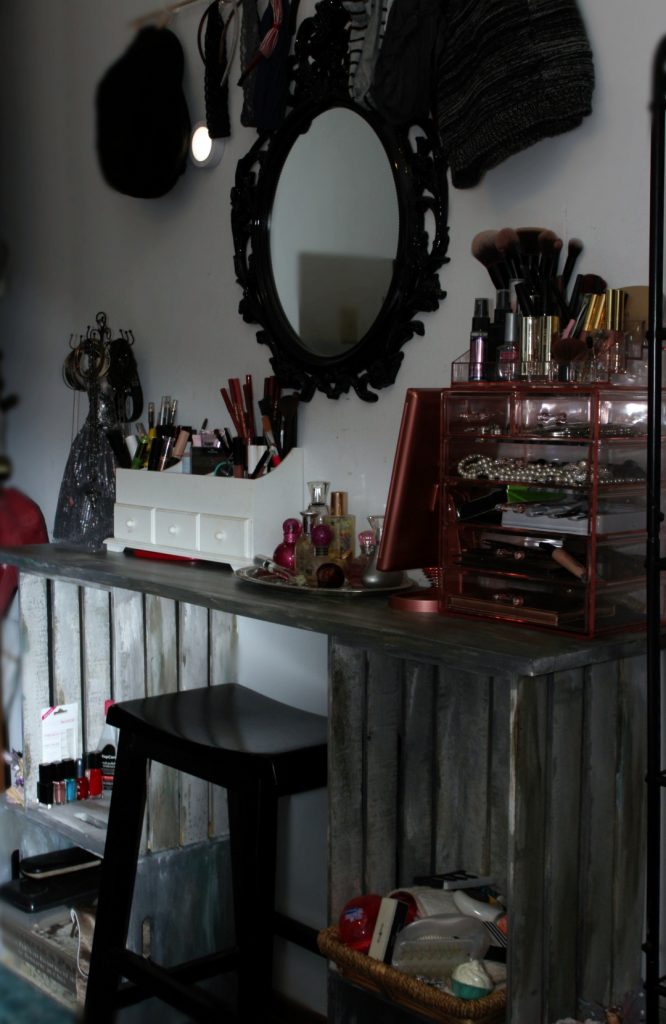 BIO:
Andrea M. began her lifestyle blog The Crown and Chaos Castle in the summer of 2020. After facing cancer (and kicking its butt) she wanted to impart some of her wisdom and life skills to other people. She mostly covers adulting and modern home ec topics. Andrea loves creating fluid art pieces, baking, writing, photography, crafting, and geeking out on nerd stuff. Also, she thinks she is funnier than she actually is.
Thanks for these awesome makeup organization ideas, Andrea! I really need to work on getting my makeup organized and I love that you offered a lot of DIY ideas.
Leave a comment below with some of your favorite makeup organization ideas. We could all use the help *wink*
Please share and pin this post: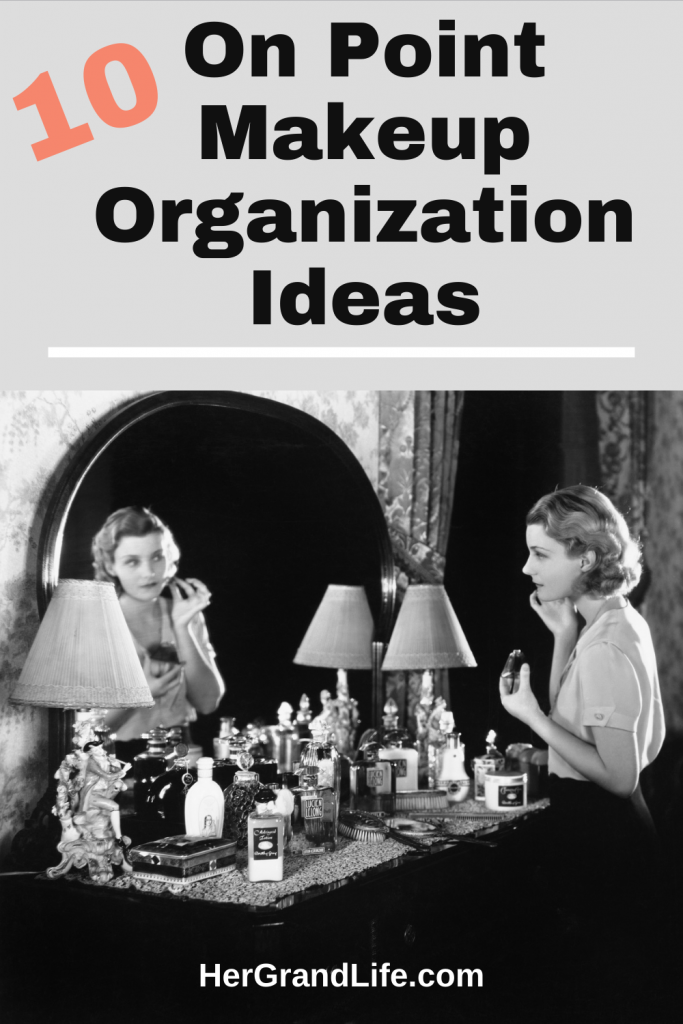 References: People |E |Psychologytoday