Disclosure: This post may contain referral/affiliate links.
Today I chose the Wasa crispbread giveaway winner via Random.org. It chose the #5 comment and the winner is Robin Scott.  Congrats Robin, hope you enjoy the crispbreads.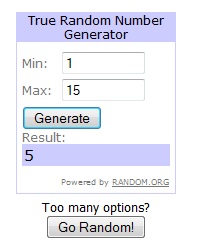 Next on today's list are some giveaways you might enjoy.
1) Danica has a super salad dressing giveaway.
2) Clean Eating Chelsey has a I'm Not Nuts giveaway.
3) Anne's Attune Breakfast Kit giveaway
Oh and have you ever wanted to learn how to cook a fresh pumpkin?
Now for the best news of all…we finished the remodel of our home gym garage space.  There are still minor things left to do like spray paint the doors, fix some paint spots on the walls, etc. but yesterday was the 1st day we were able to workout in there.  It is AMAZING!  Here are some quick shots of the space without all the workout accessories like mats, weights, etc. (I'll write a whole blog post on it and do video too).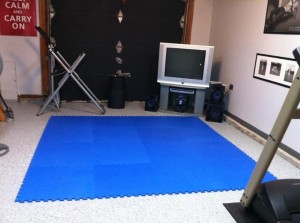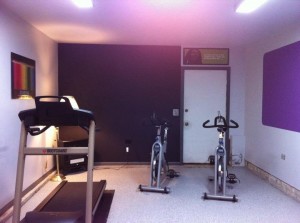 OK the ceiling is not purple LOL, that is just the light reflection. More info to come!
Have a great day!