Disclosure: This post may contain referral/affiliate links.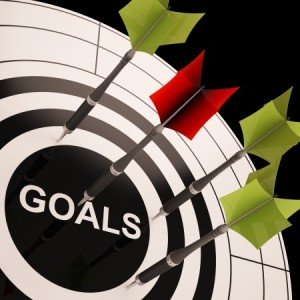 I'm starting to sound like a broken record. A big fat F for my June goals. Which didn't help with my 4 months to fit goals either. Geesh!
Let's see if I can get an A+ for July. We are taking a mini trip to my parent's this week for the holiday and when I get back I'll hit the ground running. Hoping a little time away will do the trick and give me a fresh new perspective.
I was looking for a group to help keep me accountable and I have pretty much decided that I am joining the Team Live Lean membership. I have been following Brad and Jessica for some time and I really like how they work together as a team and all the great info they have. I get inspired when I watch their videos and see all they have to offer.
Are you familiar with Team Live Lean?
Also, now that I have health insurance, I was able to get in for my 1st visit, then a second visit for blood work and I'll go back for the girly visit later this month. Since my right leg has been going numb, I mentioned that to the doc and he prescribed me something that will hopefully help. I also found out that I have mild anemia so I'm now taking extra iron. I am a vegetarian although I eat soy, dairy, etc. just no meat. My goal is to eat a lot better, more balanced meals, things like that.
Kev and I have been talking a lot lately about buying kayaks. I really need to get on the ball if I'm going to be able to get in and out of one of those. I think it would be fun to take leisurely kayak trips around the world. Nothing extreme, we are just looking at the sit on kayaks. It won't be cheap…..the kayaks themselves aren't as expensive as I thought unless you want one of the high end ones but then we have to buy life jackets, water usage stamps (in IL), etc.
Doesn't this look like fun?
Have you ever kayaked?
Also how do you get back into the groove once you have stopped working out for a long period of time? I know, the simple answer is just do it. But any suggestions or inspiration would be helpful. I like the wycwyc way of doing things but I still need to push myself to make it happen.
July 2015 goals:
Workout at least 5 days a week (in the home gym).
Choose foods wisely.
Find someone or a few people to co-host my 5th annual Better Healthy Living Challenge (I changed it to August this year). If you're interested, please let me know.
These are just my get fit goals. I have personal goals too.
July 2015 Personal Goals:
Read Likeable Social Media (as part of book club) & take actionable steps
Write daily (don't get that confused with blogging daily lol)
Declutter (donate/throw out junk)