Disclosure: This post may contain referral/affiliate links.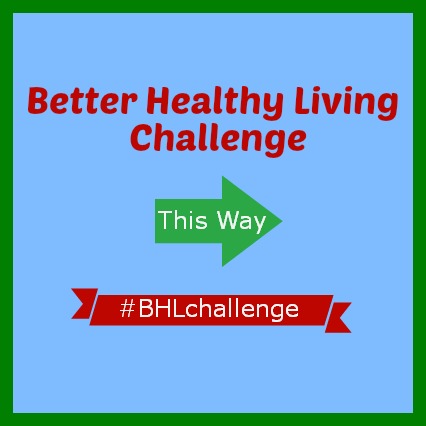 Better Healthy Living Challenge 2015
This month is my 5th Better Healthy Living Challenge (usually held in June). To be honest, there has been so much going on this past year that I have not had enough time to prepare to make it as big as the last couple years. But I still wanted to do something for anyone looking forward to it and for myself to get back on track. I really need to push myself and hold myself accountable.
I decided to call it the 31 Day FIT challenge. My goal for August is to focus on moving every day, getting fit and keep on the path to living a healthy lifestyle.
Anyone can participate in this challenge. Whether a beginner or more advanced, it makes no difference. Challenge yourself at any level.
I will have an Amazon gift certificate to give away at the end of the challenge for anyone who has participated and commented on any of the posts OR has used the #BHLchallenge hashtag. You can blog about, tweet, share on Facebook or Instagram.
Connect with me on:
Sound good? If you have anything you would like to donate as a giveaway or sponsor the challenge, I'm happy to chat.
Challenge focus: get fit and healthy
F: Fun
I: Interesting
T: Time
I challenge you to have FUN with your fitness this month. Only do things that are INTERESTING to you and take TIME for yourself.
Are you ready to break through some barriers?
Here are the topics I'll focus on weekly. You can choose to follow along or set your own weekly goals.
Week 1: Exercise Log & Weight Loss Tracking (plus food if you want)
Week 2: Get Fit with the Family
Week 3: ABSolutely Awesome Abs & Arms
Week 4: Health & Self Care
Keep an eye out for a Better Healthy Living Challenge (#BHLchallenge) post every weekend to get ideas for the coming week. If you have a challenge going in August, feel free to tell us about it and share the direct link to your challenge so we can check it out.
Let's go get FIT! Be sure to share your successes, goals and even struggles so we can stay accountable and help inspire each other.