Disclosure: This post may contain referral/affiliate links.
Here is my ultimate gift guide for all things fitness, health & beyond. Sprinkled throughout this guide you'll find a lot of my favorites too.
Make sure you sign up for Rakuten (formerly Ebates) before you do any more shopping online. You can get cash back on a ton of sites! I have received well over $300 so far for my online shopping. On your first order of $30+, you and I will both get a $30 bonus. Just sign up and start shopping.
There are double and sometimes triple cash back stores. And you can also refer and earn when your friends and family sign up for Rakuten. Don't let this money pass you by.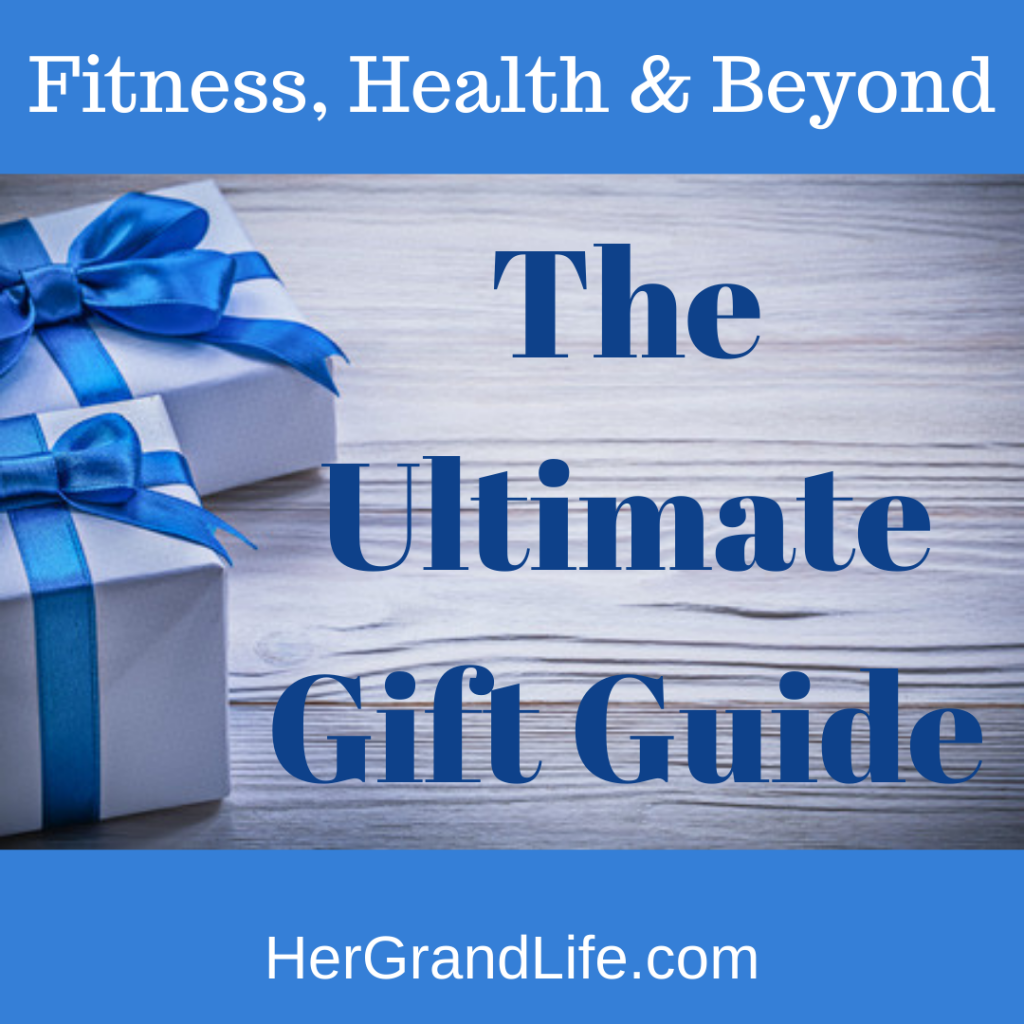 The Ultimate Gift Guide
For the Fitness Buffs:
The Polar Loop and Polar A360 are my top two personal favorite fitness watches. Polar's personal fitness trackers have been my go-to for a long time.
I did try out Fitbit and although it was fun for a while, we had a few that didn't last long and had to be replaced. I got over that real quick. I had the Fitbit Charge HR in Tangerine and Kev had it in black. He had a total of THREE replaced due to them falling apart.
We are both partial to Polar fitness trackers! Oh, and did I mention the Polar watches I own are waterproof? Yes, score.
And don't forget the Polar Balance scale. We gave our original and FitBit scales away and bought the Polar balance scale.

Set personalized daily activity goal
See your progress
Multiple users (up to 10)
My next recommendation is Leslie Sansone's Walk Away the Pounds workouts. These are my all-time favorite workouts and something I will be getting back to ASAP.
If you're looking for something to help with weight loss and/or more energy, these at home workouts are perfect. At one point, I lost over 80 pounds using her workouts. Keep it simple!
#1 walking system
Whole body conditioning
Incredible results
Rebounding/Mini Trampoline – This is another of my favorite workouts. The rebounder puts no pressure on my knees or anything. And I work up a nice sweat just bouncing, not even jumping. I used to have the Urban Rebounder but now have the Bellicon and Jumpsport rebounders. One in the home gym and one upstairs.
There are rebounding workout videos too! I have a few on my Amazon wish list.
Plus there are streaming mini trampoline workouts online too.
A few more things I love:
BUT this full-body zero gravity space saving massage chair has been on our wish list for some time. Oh this would be nice.
For the Health Nuts:
Nature Made® – Do you strive to live a healthy lifestyle? Then Nature Made® products are a great fit. I have taken their probiotics, multi for her vitamin, B-12, D3 and Magnesium. High quality and great company.
You could put together a nice gift basket/bag full of supplements, probiotics, etc. These colorful gift bags would work perfectly with some ribbon and make a nice gift any time of year.

Essential Oils – These are popular. People have been using essential oils for a long time. I personally love them when I remember to use them lol but seriously they help me stay focused and on task and helps me with sleeplessness. You might want a diffuser to go with these as well.
You must have a collection of teas and accessories – I absolutely love tea from English Tea Shop. They have a super fabulous selection of organic and 100% natural ingredients.
They also have a set of wellness teas. These would make a great gift don't you think?
An electric tea kettle would make a great addition. Everyone we have bought these for loves them. We have the Chefman electric kettle at home and use it for camping too.
Coconut Oil – Great for skin and cooking. Yum! If you have a Trader Joe's nearby, you can usually get it cheaper there than on Amazon. Organic extra virgin is best.
Healthy Kitchen:
Here are some must-have kitchen accessories. Kev bought me the red Vitamix and I love it. The other item that had been on my wish list for the longest time was a KitchenAid mixer. And now we own one! I'm ready to get in the kitchen and do some low carb baking.
Now look what I have gone and done. I found a MERMAID Tervis cup that must go on my wishlist. See, I seriously have a drinking problem (water of course!). You can never have too many cups lol
Here's my kitchen accessories list for you to peruse!
Looking for smaller gifts or stocking stuffer ideas?
I always have a hard time stuffing stockings at Christmas so thought I would add a fun addition to the ultimate gift guide. Here are some simple ideas to help you.

You can find lots of great homemade gifts in the Holiday Shop on Etsy.
One last place to look for unique gifts online is Uncommon Goods. You will find so many cool things there. And they give back too.

Thanks for checking out the ultimate gift guide for fitness, health & beyond. I love to look at and buy from other gift guides. I find many items I would not find on my own.
It's never too late to stock up on some fun, unique gift ideas to always have on hand.
Please pin and share this post!