Disclosure: This post may contain referral/affiliate links.
How would you like to increase walking distance?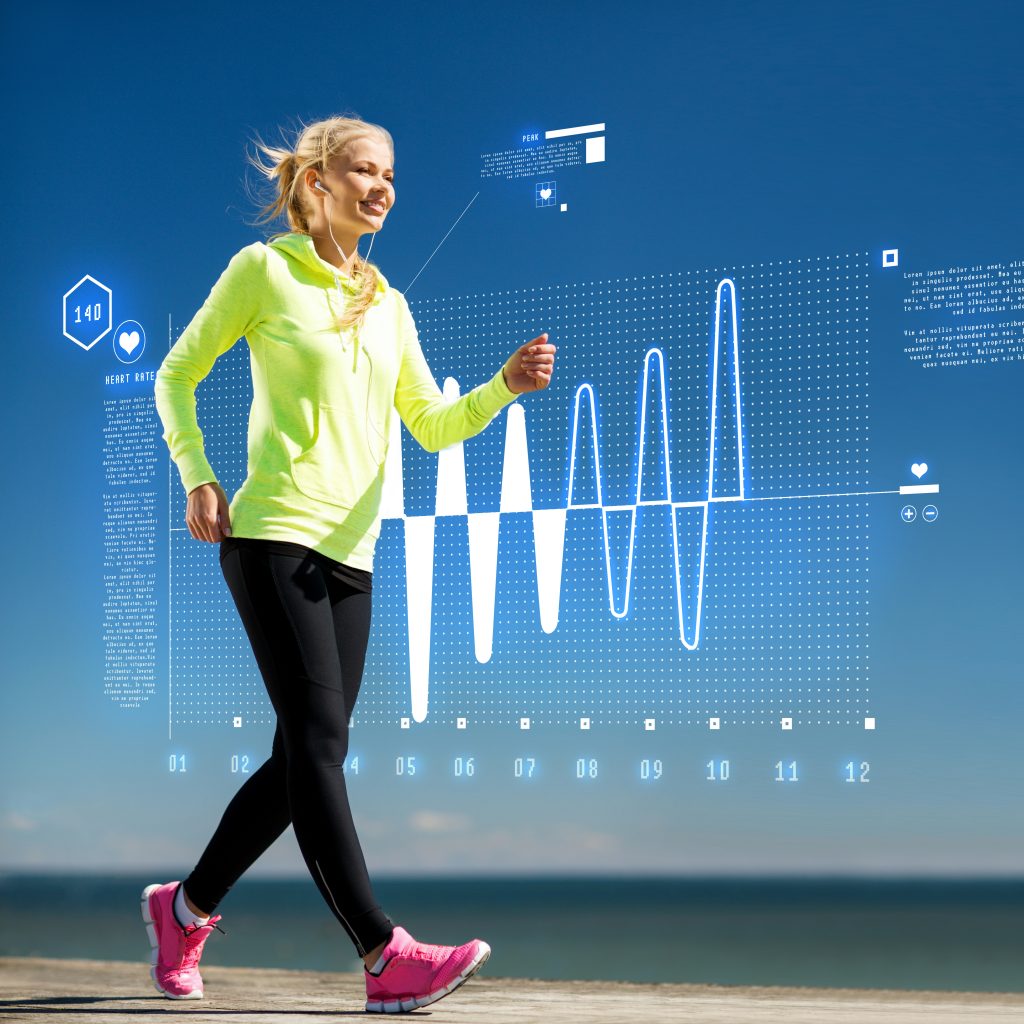 Here are some simple ways to up the amount of walking you do.
No more excuses! We all know we should be walking more. We have heard about the dangers of simply sitting all day right? So why don't we move more? So many reasons….umm excuses.
Technology, laziness, busy schedules and a number of other things have led to a very sedentary lifestyle. There are so many health risks to this type of lifestyle, let's make it a point to change that right now.
We all know the awesome heart and overall health benefits of walking so why don't we do it more? Let's start putting into practice the following tips to keep us on the move.
These will be especially helpful in April's 30-day walking challenge. Yay!
What do you desire?
Do this. Find a picture of yourself when you were in better shape. If you don't have this picture, find one of someone who inspires you to live a healthier life (my inspiration is Ronda Rousey, UFC superstar).
Keep that picture with you at all times, referring to it often when you catch yourself not walking enough. Every time you look at that picture, let it remind you how YOU want to FEEL. This will keep you motivated and walking your way to a healthier you.
Keep a Log
One easy way to find out if you are walking enough is to keep track of that information. Log how much time you spend walking each day, each week and each month. If you want a simple printable log sheet, try this one or this one.
Consistently push yourself to increase those daily, weekly and monthly totals. Writing it down and seeing your progress helps a lot. And be sure to share your daily logs with us in the monthly fitness challenge group.
Ditch the Car
This is a no-brainer way to increase walking distance, get more steps and become healthier. Walking instead of driving delivers the added bonus of fresh air and sunshine and gets you outside.
Whenever you can, stash the car keys and walk to your destination instead of driving if at all possible. If you don't live in an area where that would work for you like me, make it a point to do things where you have to walk extra steps. Park the car far away in the parking lot during daylight hours and walk to the mailbox instead of driving to it (I'm talking to myself here lol).
Join a Club (or find an accountability buddy)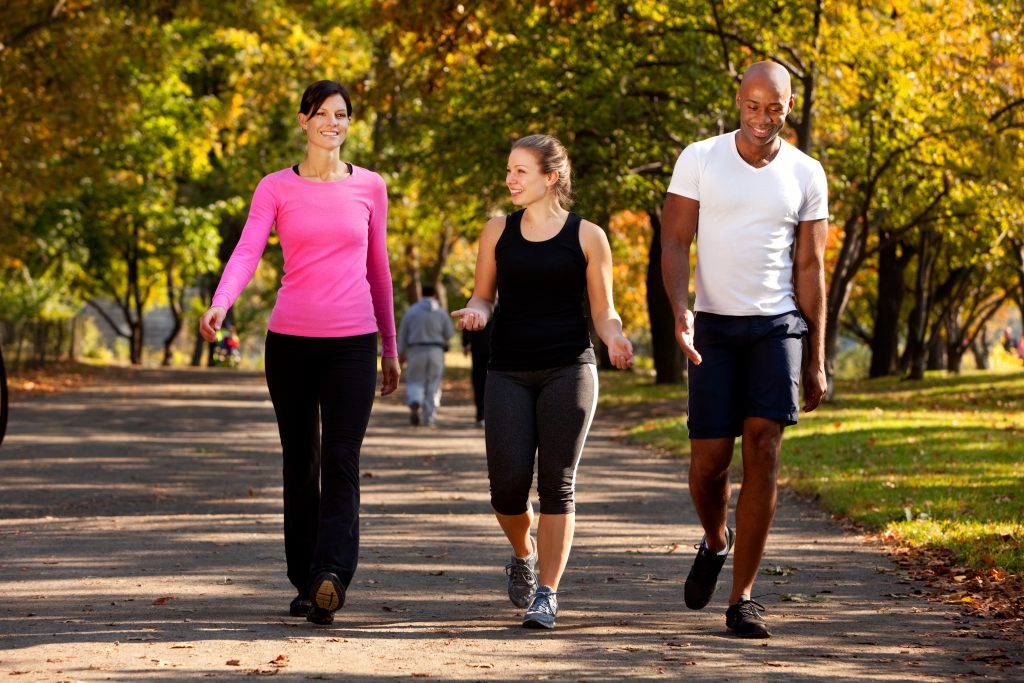 When you are sitting around complaining about your level of fitness, you don't accomplish anything. However, when you hang out with other people that are also trying to get in shape, it's easier to get up and get moving.
Join a hiking or walking club, a gym or a mall walking fitness group if there are any still around. Not only will you get your walks in but you may experience the added benefit of meeting new friends.
One of our granddaughter's is my workout accountability buddy. It helps to have someone to stay accountable too. Try it.
Pull the Plug
If you're up for the challenge, pull the plug on your TV. Cancel your cable or satellite subscription. People spend entirely too much time staring at their televisions (and phones, tablets, etc.). Myself inluded. Time is not guaranteed to anyone.
Should we really be spending hours on end watching TV when we could be out walking, exercising and enjoying a fit and healthy lifestyle? This is something I have really been working on. What will you pull the plug on so you can live a healthier life?
Buy a Fitness Tracker
There are some excellent fitness tracking devices and pedometers that record how many steps you take each day plus do a lot more. They require absolutely no work on your part, other than actually walking. And they deliver pretty accurate results.
I talked about this in my healthy walking tips post (you can see my fitness watch recommendations there). If you want to increase walking distance, it helps to know how much you are currently walking.
If you don't want to spend a ton of money on a fitness tracker watch, just grab a simple pedometer to help keep track of your daily steps. Here are two that look promising.
April Step Walking Challenge
Hopefully you'll join the 30-day step walking challenge. And don't forget to join my monthly fitness challenge group so you have others to stay accountable to every day.
,Speaking of walking, next month (April) starts the April Walking Challenge. My personal goal for April is to walk a total of 30 miles. That's only 1 mile a day or a total of 69,000 steps, I can surely accomplish that right?
I'll be mostly doing Walk Away the Pounds walking workouts and I'll probably get on the treadmill too. I don't care much for walking outdoors although I know I should get some fresh air and vitamin D so I might make it a goal to take some outdoor walks. I'm also going to be starting another Beachbody workout sometime in April.
What are some of the tried and true tips you use to increase walking distance? What are your April walking/step challenge goals?